Welcome to
Auberge d'Uzès, Hotel in Uzes, Gard
Welcome to our hotel in Uzes, place of rest and wellbeing.
Located a few minutes from the center of Uzès, 1st Ducale city of France and facing the famous Museum of Haribo sweets, our family-run and human-sized establishment (11 rooms), welcomes you for a night or a long stay in its fully renovated rooms, overlooking the garden and the pool for most of them.
From breakfast to dinner, through a massage in our new space well being, we will be there to meet your desires and serve you either in our air-conditioned room or on the terrace, depending on the season.
Restaurant open from Tuesday evening to Saturday and on Sunday for lunch.
Reservation obligatory for the evening.


In the afternoon after a day of work or discovery of our beautiful country, we will serve refreshments at the pool and if you wish, we will advise you in your next visit …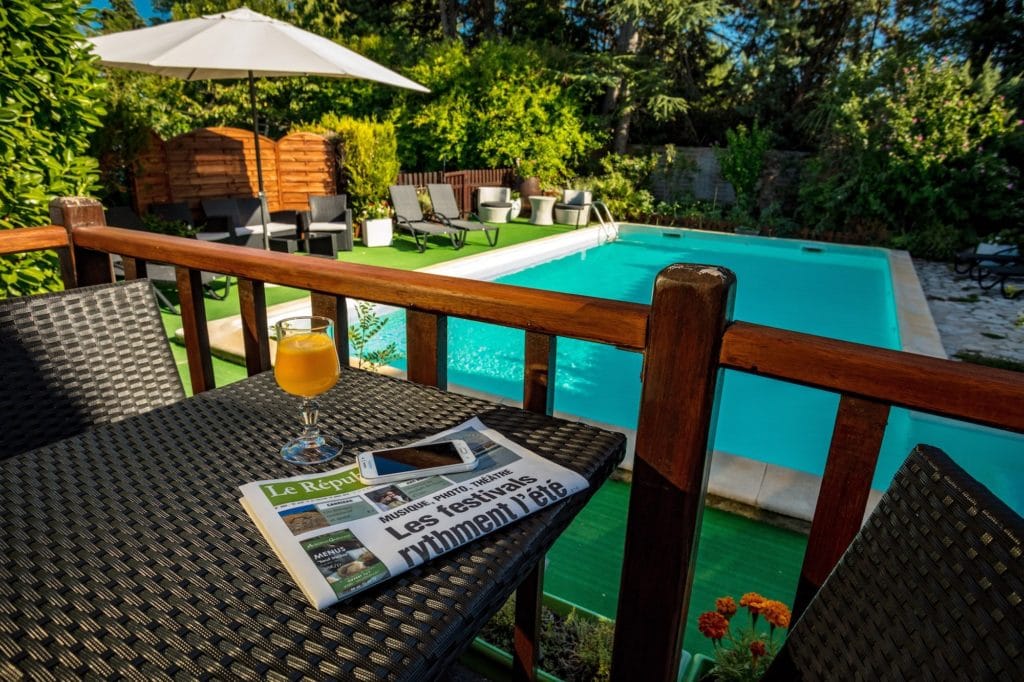 If you have a question, do not hesitate to contact us directly
You can reach us on 04 66 22 16 15 or via the form of the contact page
CONTACT